Southampton, PA Siding And Gutters Sales And Installation
Think Windows Inc.
Think Windows Inc. provides top-notch installation of siding and gutters in Southampton, PA and in the suburbs of Philadelphia. We use the highest quality siding offered in the Delaware Valley and take no short-cuts in providing you the with the best job possible. All of our projects include the use of celotex insulation and Tyvek housewrap.
Our Siding And Gutter Products Include:
Vinyl siding
Gutters
Leaf guard to screen leaves and other debris
Contact Think Windows Inc. in the Southampton, PA and surrounding areas today about a free estimate at 215-396-3390, or browse our website for more information about our doors or windows.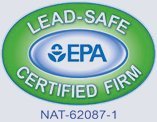 PA HIC #066893